---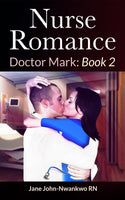 The weeks after her funeral were still a blur to Mark almost three years later.
At his father-in-law's insistence, he had hired a live-in cook, housekeeper, chauffeur and nanny to help look after his daughters: Jennifer, Kelly, and Lisa. Mark could not believe his girls were now nearly thirteen, eleven and seven. Jennifer would be starting high school next year. Already, Melissa had missed so many important moments in her girls' lives.
Mark and Henry did everything they could to bridge the gap but nothing and no one could replace their mother. However, life must continue. The journey of the search for love begins...
Publication Date:Dec 03 2014

ISBN/EAN13:1505333903 / 9781505333909

Page Count:68

Binding Type:US Trade Paper

Trim Size:5" x 8"

Language:English

Color:Black and White

Related Categories:Fiction / Family Life