---
News
Posted by Jane John-Nwankwo on
Healthcarebooks.org provides a perfect platform to purchase exam prep materials for healthcare career state tests. Books for nurse assistants, medical assistants, home health aides, EKG Technicians, Medical Administrative Assistant, etc are available for purchase.Simply search on the top left of the site for the book you need.
---
Posted by Jane John-Nwankwo on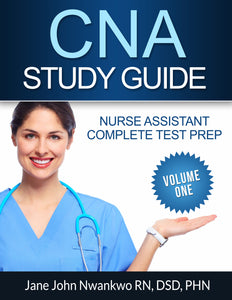 Test Taking Tips for Nurse Assistants: CNA Study Guide   1. Set goals for yourself: There are about 16 modules taught in the CNA Program. 20 days before your exam, set the goal of finishing one module per day. If you keep to this goal and accomplish it day after day, you will have 4 days still open before your exam day. Use 3 days to touch any areas you feel you need to still practice more. On the last day before your exam, sleep very well, relax, take out time for yourself and let your brain be ready for...